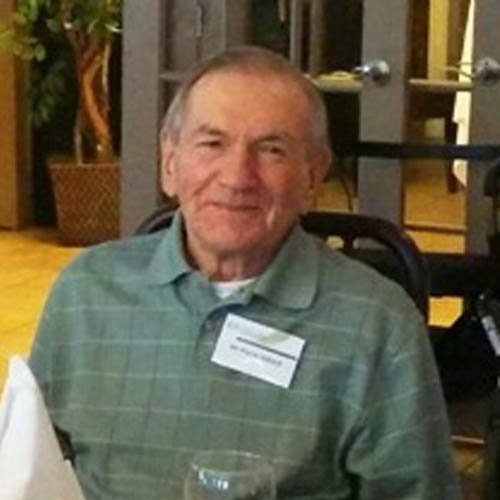 Memory
I remember that my dad, brother and sister loved it when my mom would make us chicken macaroni on Sundays.


This is the perfect Sunday meal!
Interesting facts
Mr. Hébert's mother inherited this recipe from a French cook who worked on a ship.
Ingredients
| | Ingredients | Quantitites |
| --- | --- | --- |
| | For the stock | |
| | chicken, about 1.2 kg (2.5 lbs) | 1 |
| | onion, cut into large chunks | 1 |
| | salt | 5 ml (1 teaspoon) |
| | fresh herbs (oregano, thyme, sage) | To taste |
| | For the soup | |
| | long macaroni (Catelli brand) | 250 g |
| | freshly ground pepper | To taste |
Directions
For the stock
Place the chicken, onion, fresh herbs and salt in a large saucepan. Cover with water.
Bring to a boil and then simmer for about 3 hours.
Remove the chicken, onion and herbs from the stock.
Refrigerate the stock overnight for at least 6 hours until the fat rises to the surface.
Once the stock has cooled completely, skim off the layer of fat that has formed on the surface.
For the soup
While the stock cools, remove the bones from the chicken and keep the meat. Discard the bones and fat. Set aside.
Once all of the fat has been skimmed off the stock, return to the heat and add the chicken meat.
Bring to a boil and add the macaroni. Cook for about 5 minutes. Serve hot with freshly ground pepper.