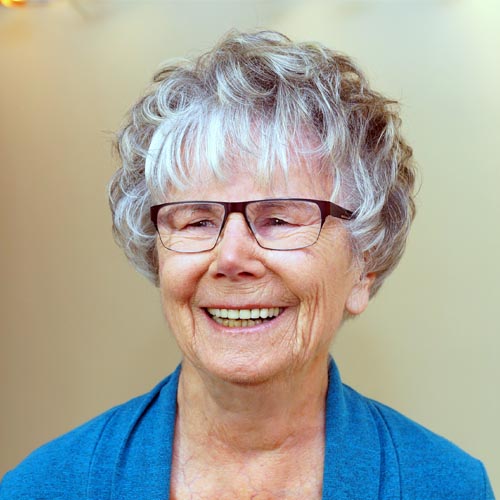 Memory
Provincial patron and spokesperson for Little Brothers since 2007
She followed in the footsteps of actress Juliette Huot, who dedicated 40 years of her life to the Petits Frères des Pauvres (the former name of the organization) as a spokesperson and lifetime patron. A fixture in Québec's television, film and theatre community for over 60 years, she shows no signs of slowing down any time soon. She was made an Officer of the National Order of Québec in 2012.
While rummaging through her old recipes, she found scribbled on the back of a "Cré Basile" program a handwritten recipe by Juliette Huot herself: her foie gras mousse recipe named "Foie Gras À La Juju".


I often made this recipe, especially when I had guests over. It's not hard to make and is a real treat.
Interesting facts
If you don't have any port, you can use another type of port wine like marsala or xérès.
If you don't have any pork fat or lard, you can use unsalted butter.
Ingredients
| | Ingredients | Quantitites |
| --- | --- | --- |
| | pork or veal liver (I prefer veal) | 450 g (1 lb) |
| | pork fat or lard | 450 g (1 lb) |
| | large onion | 1 |
| | cloves of garlic | 4 |
| | bay leaf, thyme, marjoram, including cloves and cinnamon | To taste |
| | cognac | 1 glass (1 ½ oz) |
| | porto | 1 glass (1 ½ oz) |
Directions
Chop up the liver and fat, put them in a water bath and then add all of the other dry ingredients.
Cook for 2 ½ hours, stirring occasionally. Once the mixture has finished cooking, add the cognac and port.
Let cool. In a food processor, blend the mixture into a smooth paste.
Transfer the mousse to a container or ramekin.
Place a sheet of wax paper on top of the mousse. Refrigerate for at least 1 hour.
Serve with freshly baked or toasted bread.
"
"
Béatrice Picard
Provincial patron for Little Brothers
"It's not the years in your life that count. It's the life in your years."